(Updated Apr, 2021)
With the rise of ecommerce in Nigeria, it is no longer a question of whether or not people will buy your products online, the more prevalent question on the mind of the average business owner is where and how to sell these products online. So today I will take you on a short tour of some of the available solutions to you as a Nigerian business owner or entrepreneur. In no particular order, here's a list
Known increasingly as one of Nigeria's largest online stores, Konga took things a step further when they announced the possibility for other merchants to sell their products on the Konga website. An obvious advantage this has is Konga's already growing customer base, this gives your products the right exposure and lends some credence to your brand.
Click here to check out the website -> http://www.konga.com/sell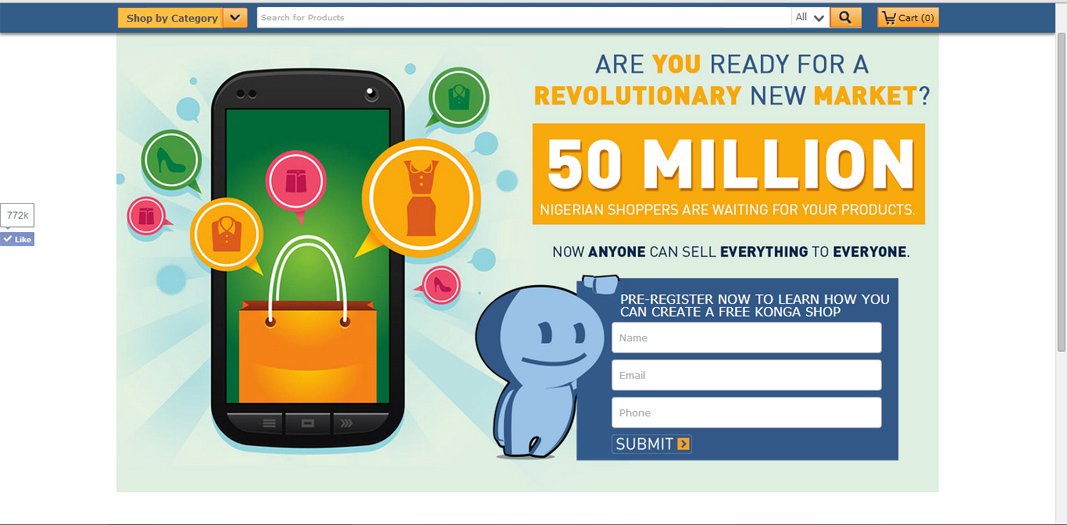 Known as an international brand owned by the now popular Rocket Internet, Jumia (http://jumia.com.ng) aims to be the African version of Amazon. It started in Nigeria in 2013, known back then as Kaymu, and has been building an audience ever since. Jumia offers a lot of services to help protect both buyers and sellers from being defrauded online, and is a more dedicated service to the general idea of an online marketplace. Jumia is open to both individuals and businesses, and offers advertising services as well, similar to Konga, to help promote your products on its homepage. Start selling on Jumia.
Last on this short list is Jiji.ng, a classified ads platform that has become quite popular among Nigerians. Jiji acquired OLX a few years back to become the biggest (and basically the only worthwhile) classifieds platform available in Nigera. You can start selling on jiji here.
By design, using Jiji is easy and pain free, with a ver low barrier to entry for sellers. I have personally sold three items now on Jiji and it has its pros and cons. Pros being the instant access to thousands of customers, while the major con for me was the mixed reception I got. Everyone is constantly trying to haggle prices with you like it's fish you're selling, but I guess that's just a Nigerian thing. The main benefit of using jiji vs the ecommerce platforms like Konga and Jumia is that there is no revenue share with the platform. Your profit is yours to keep.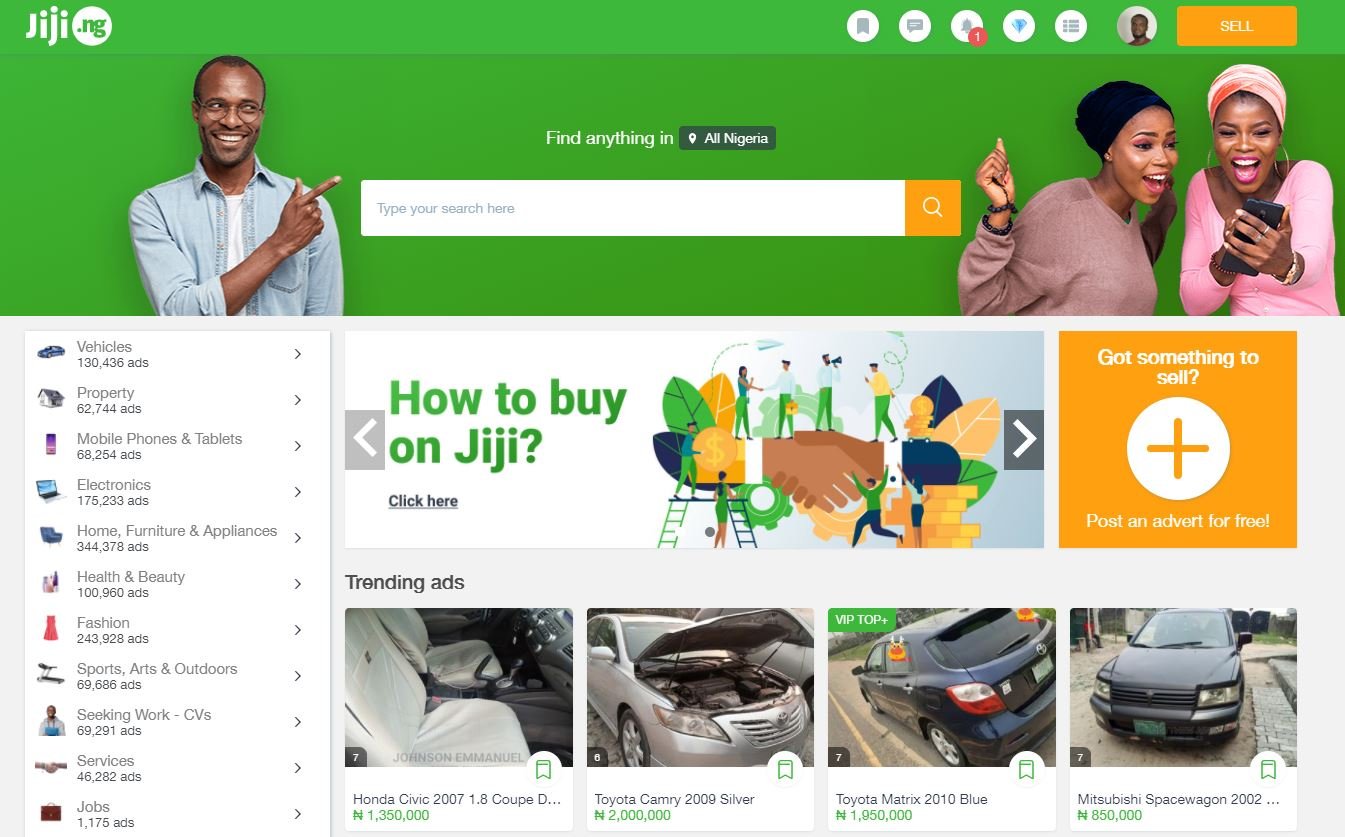 Last option on this list is the custom online store, and most businesses are wise enough to ensure that they run both, this helps ensure that you have an owned spot in the world of ecommerce which isn't influenced by external factors like changing managements or policies. Whatever you decide though, be sure to get on this train, ecommerce has come to stay in Nigeria and the timing of businesses taking action can make or break future benefits.