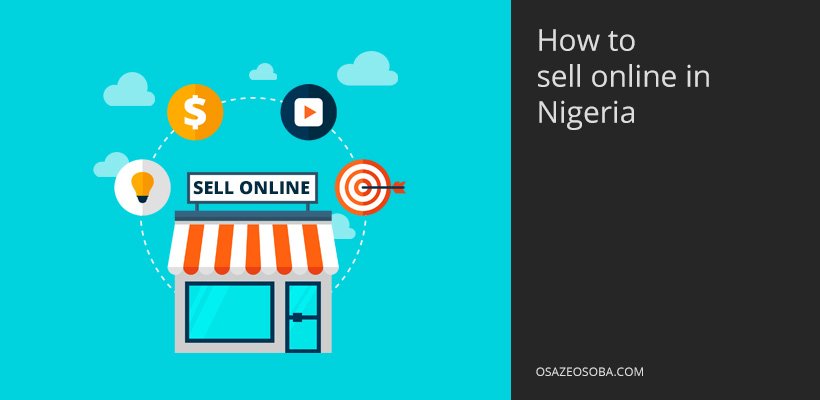 Reading Time:
4
minutes
With the rise of ecommerce in Nigeria, it is no longer a question of whether or not people will buy your products online, the more prevalent question on the mind of the average business owner is where and how to sell these products online. So today I will take you on a short tour of some of the available solutions to you as a Nigerian business owner or entrepreneur. In no particular order, here's a list
Known increasingly as one of Nigeria's largest online stores, Konga took things a step further when they announced the possibility for other merchants to sell their products on the Konga website. An obvious advantage this has is Konga's already growing customer base, this gives your products the right exposure and lends some credence to your brand. There has been no official word on the details of this offer yet though, but with the list of innovative service offerings they have implemented so far, I can assure you that this will be worthwhile.
Click here to check out the website -> http://www.konga.com/sell
Known as an international brand owned by the now popular Rocket Internet, Kaymu (http://Kaymu.com.ng ) aims to be the African version of Ebay. It started in Nigeria in 2013 and has been building an audience ever since. Kaymu offers a lot of services to help protect both buyers and sellers from being defrauded online, and is a more dedicated service to the general idea of an online marketplace. It's worth noting however, that Kaymu isn't focused on large brands or even business owners specifically, its market is open for all including individuals who want to sell off their personal items. Good or bad for your business? That's up to you to decide I guess.
Arguably, a lot of Nigerians don't still get the Dealdey idea, most see it as a thing of dreams to be featured on Dealdey, not realizing that it is quite open to any interested business owner or brand. All you have to do really is call their service center to understand how it works, or visit this page -> http://www.dealdey.com/merchant_welcome
Dealdey has been around a bit longer than its now larger competitors like Konga and Jumia, but it has gained traction over the years and has become a frequent deal spot for lots of Nigerians (myself included). It has a high potential for brand exposure due to the more limited number of items that go on display per time, putting your brand/products in a better spot for potential customers.
Last on this short list is OLX, and although many see it as way too broad (myself included again), OLX has become quite popular among Nigerians, I'd say with the right marketing campaign and a repurposed business model, OLX could become quite interesting. This is by no means a downplay on the efforts put in by the team so far, it just wouldn't be my first point of call to sell a truckload of good brands #myopinion.
The idea behind OLX is simple, put up your products or services (yup, even babysitting services) on the OLX website and get contacted for purchase and jobs, the same as most of the other businesses on this list, only difference is, the brand hasn't achieved the right status as of now, so you can reach a specific market target on OLX, just be sure of the audience you are targeting, and make sure you're pulling them in.
In all these services, as to the best of my knowledge, a percentage or fixed cost is taken from revenue gotten from sales, but hey, profit sharing has worked in so many businesses it cannot be ignored as a valid model. It's better to have the right kind of exposure and make money while at it.
Last option on this list is the custom online store, and most businesses are wise enough to ensure that they run both, this helps ensure that you have an owned spot in the world of ecommerce which isn't influenced by external factors like changing managements or policies. Whatever you decide though, be sure to get on this train, ecommerce has come to stay in Nigeria and the timing of businesses taking action can make or break future benefits.